∞
While checking posts from my now defunct KnowIt blog I spotted this mention of MarsEdit from 01 February 2008, emphasis from today:
To post this blog entry I visited the MarsEdit 2 What's New page, selected some text and clicked on my MarsEdit bookmarklet in the browser. MarsEdit came to the front (because I always have it open), with a new Post window open that contained the selected text.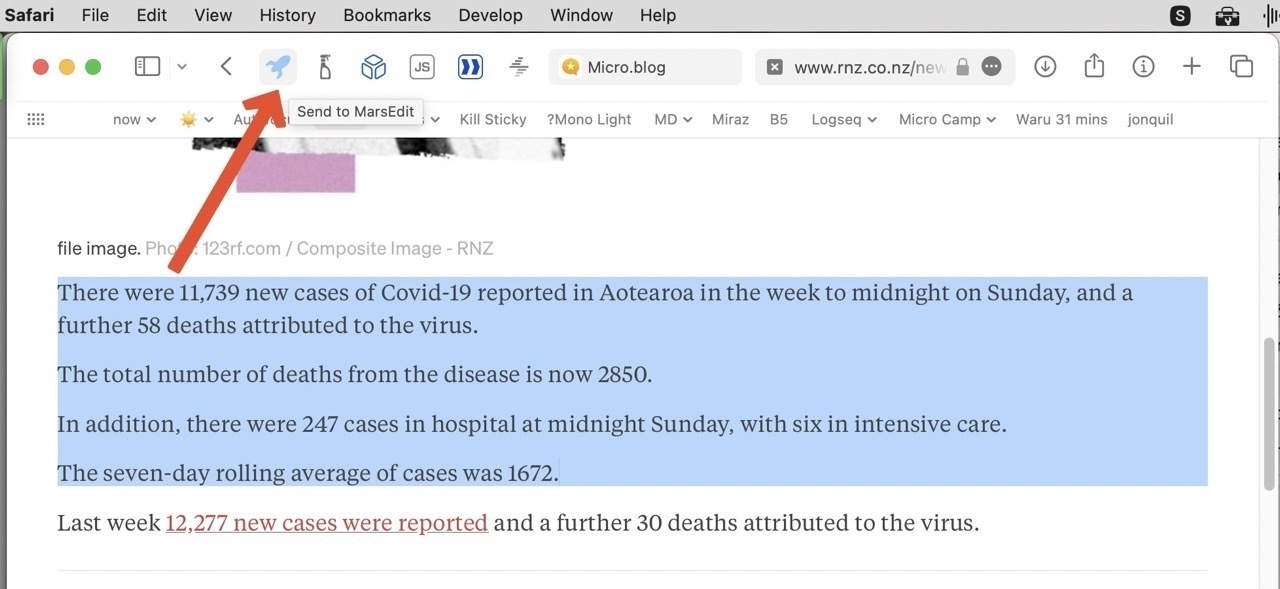 Which reminded me … I completely forgot to mention this very handy feature in my upcoming presentation — I've only been using this feature for at least 15 years now! 🤦🏽‍♀️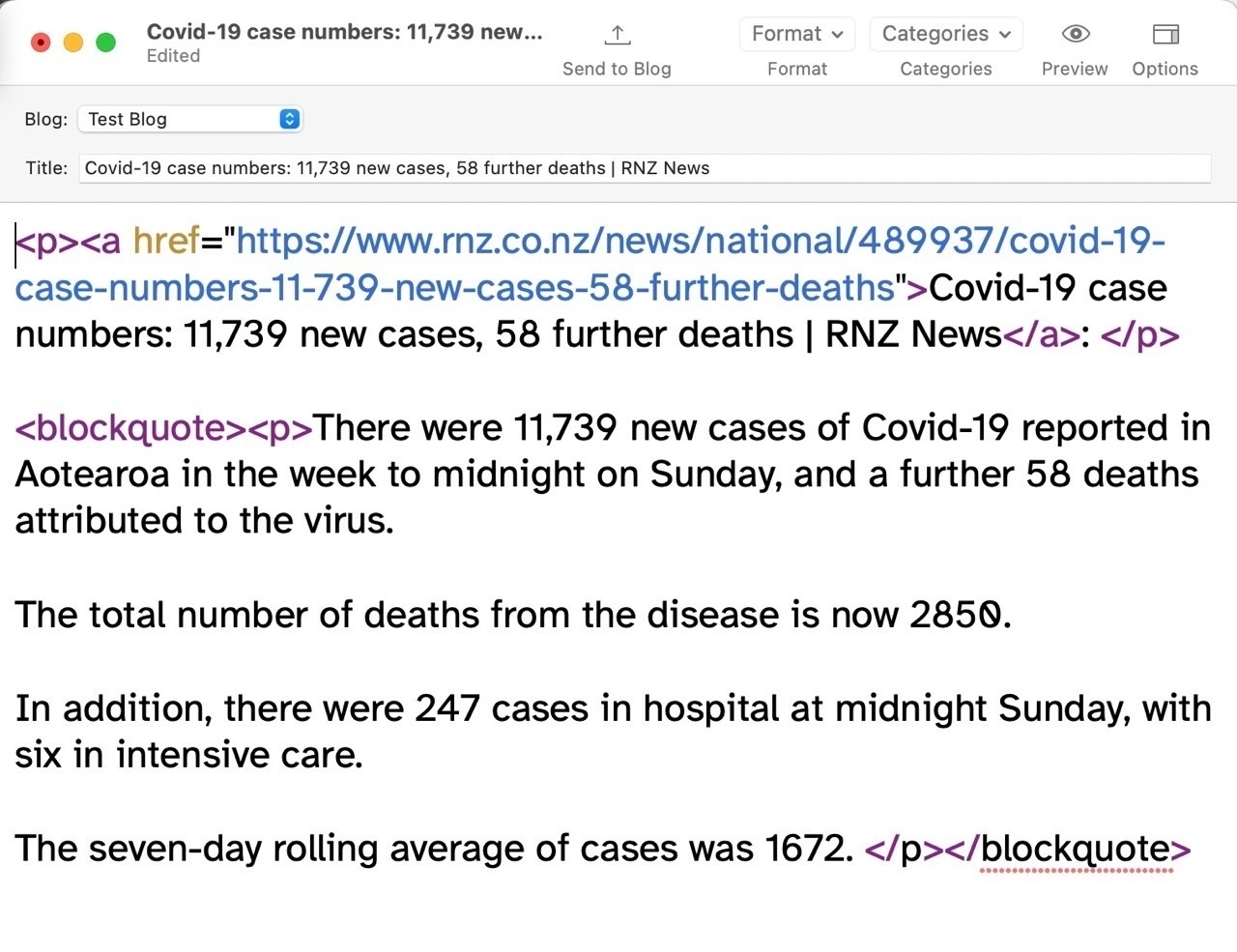 Visit the MarsEdit Help menu and choose the Web Browser Integration… item for instructions on how to enable this Bookmarklet (on older systems) or Extension (newer systems).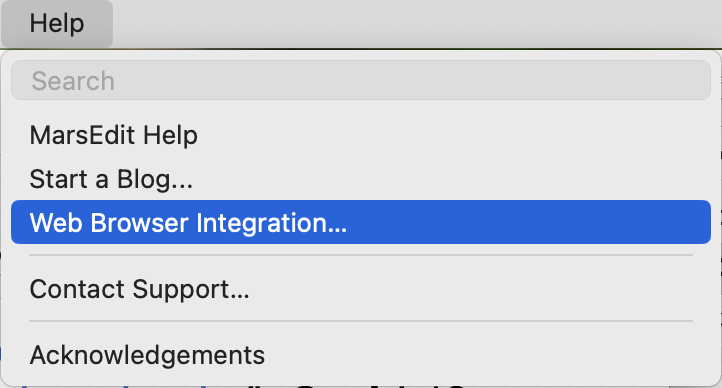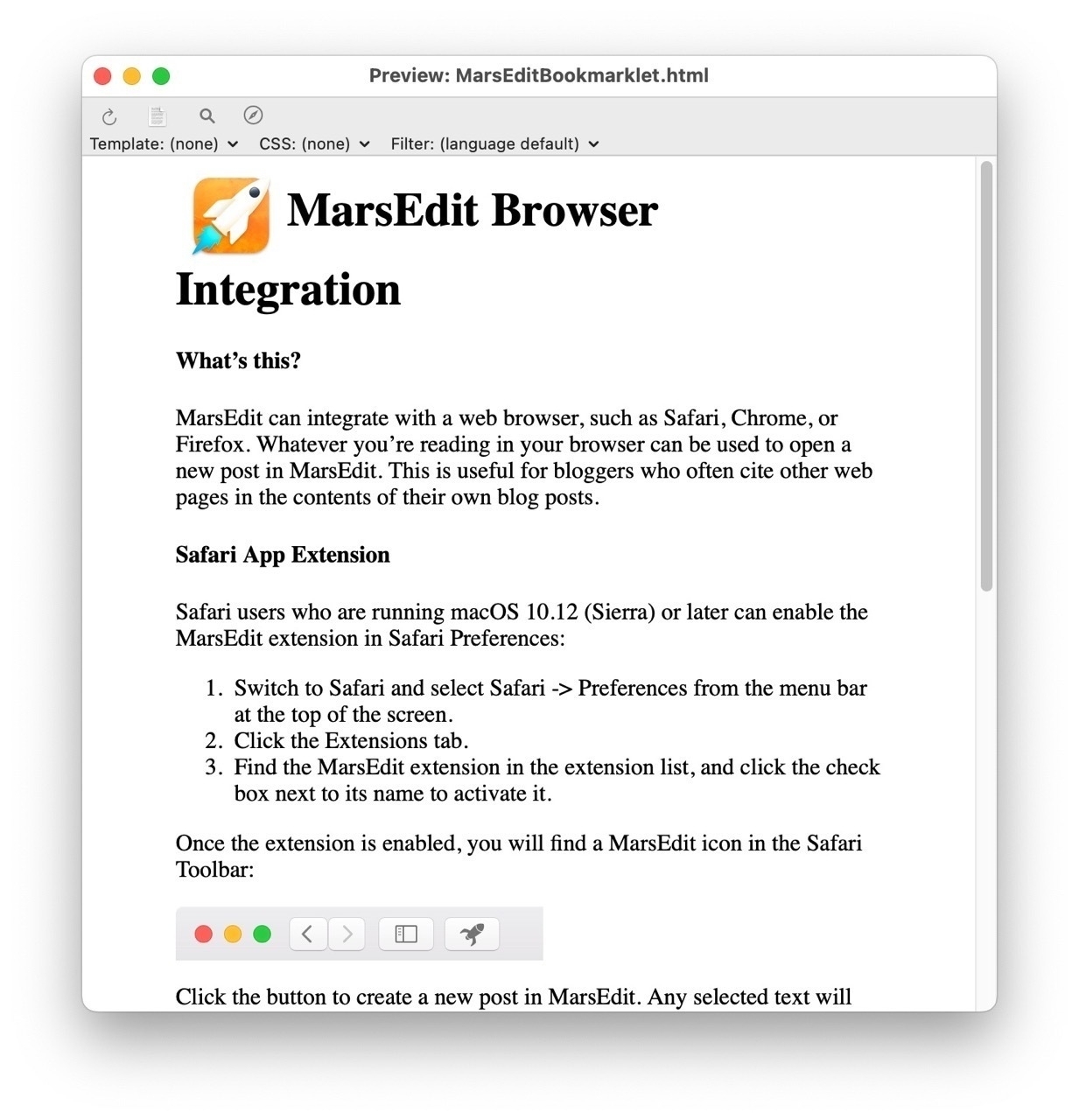 Settings for how the browser extension passes the title, url and selection into a Post are found under MarsEdit - Settings - Blogs - Post Templates.