I tried Publii static site builder for over a year. Now I'm moving two sites (what a mistake!) to a single site on Micro.Blog, which means manually transferring ~350 posts. Thank heaven for MarsEdit (a key reason I'm moving).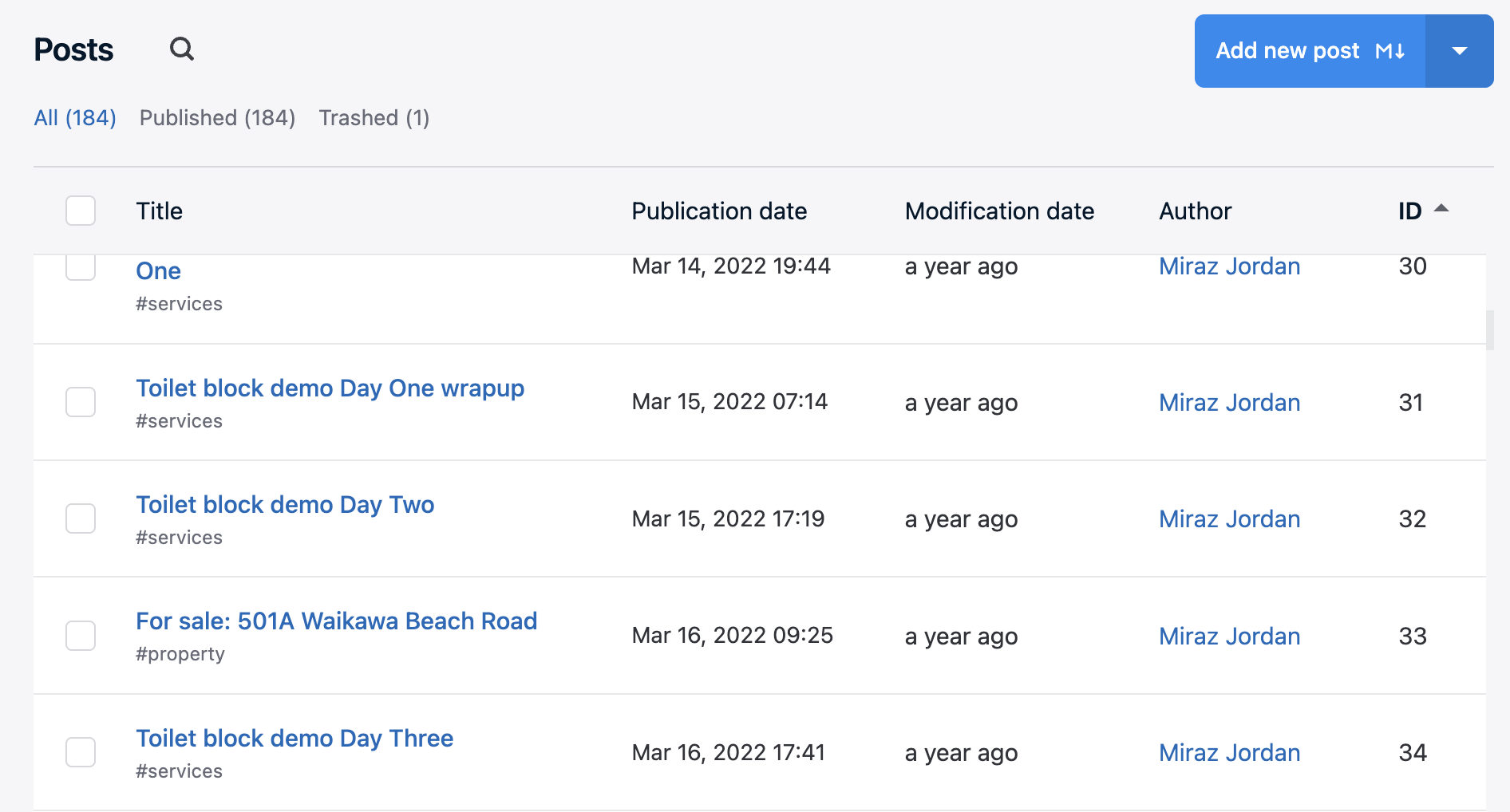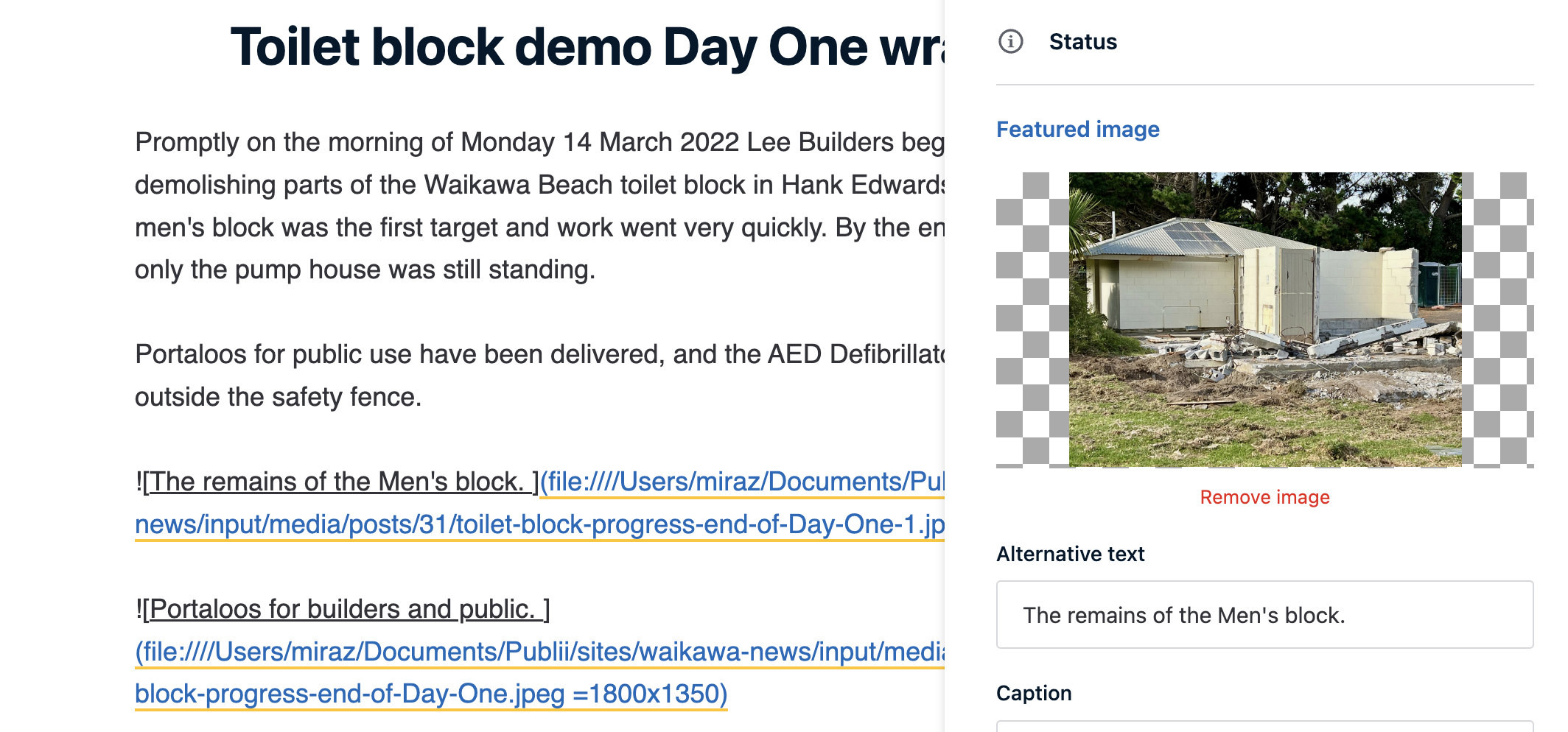 Then I drag in the images and add alt text, replacing them from the original post. I also adjust the date on the post to reflect the original published date and time.


In future I'll enjoy the enormously greater flexibility and utility of Mars Edit for new posts and for working with existing posts.
I'm also looking forward to the much faster and smoother publishing process with Micro.Blog, and, once I upgrade my subscription, the ability to include the handful of short videos I have each year, and the ability to send posts by email.
Plus I get to support a superb service that's proven itself with me for my personal blog for more than 5 years now.
Only another 120 posts to go…