Today this novice kayaker braved the reach just north of the footbridge — a 20 minute paddle upstream from the vehicle entrance.
I went as far as the Pied Shag colony, wrangling kayak, paddle and waterproof camera and trying to not drift into the tangle of trees where the birds roost.
Several birds were standing around on low branches, just above the water, and amazingly they didn't move as I floated near. I could just about have reached out and touched some of them. As NZ Birds Online says:
Unlike most other shag species, the pied shag is reasonably confiding, allowing close approach when roosting or nesting in trees.
Luckily those living nearby seem to tolerate the birds. Although the shags could be implicated in the frequently high E. Coli levels as measured at the footbridge, I think most locals wouldn't want to see them go from our river.
During the recent population expansion in central New Zealand, pied shags have established colonies in trees adjacent to peoples' homes. The noise and smell of such colonies has resulted in a few nesting trees being felled.
With the birds so close, and staying put, I was able to grab several photos I'm willing to put on the site here. Maybe one day I'll be able to sort settings out on my camera so the background blurs more. All those tree branches make quite a complicated background for the birds.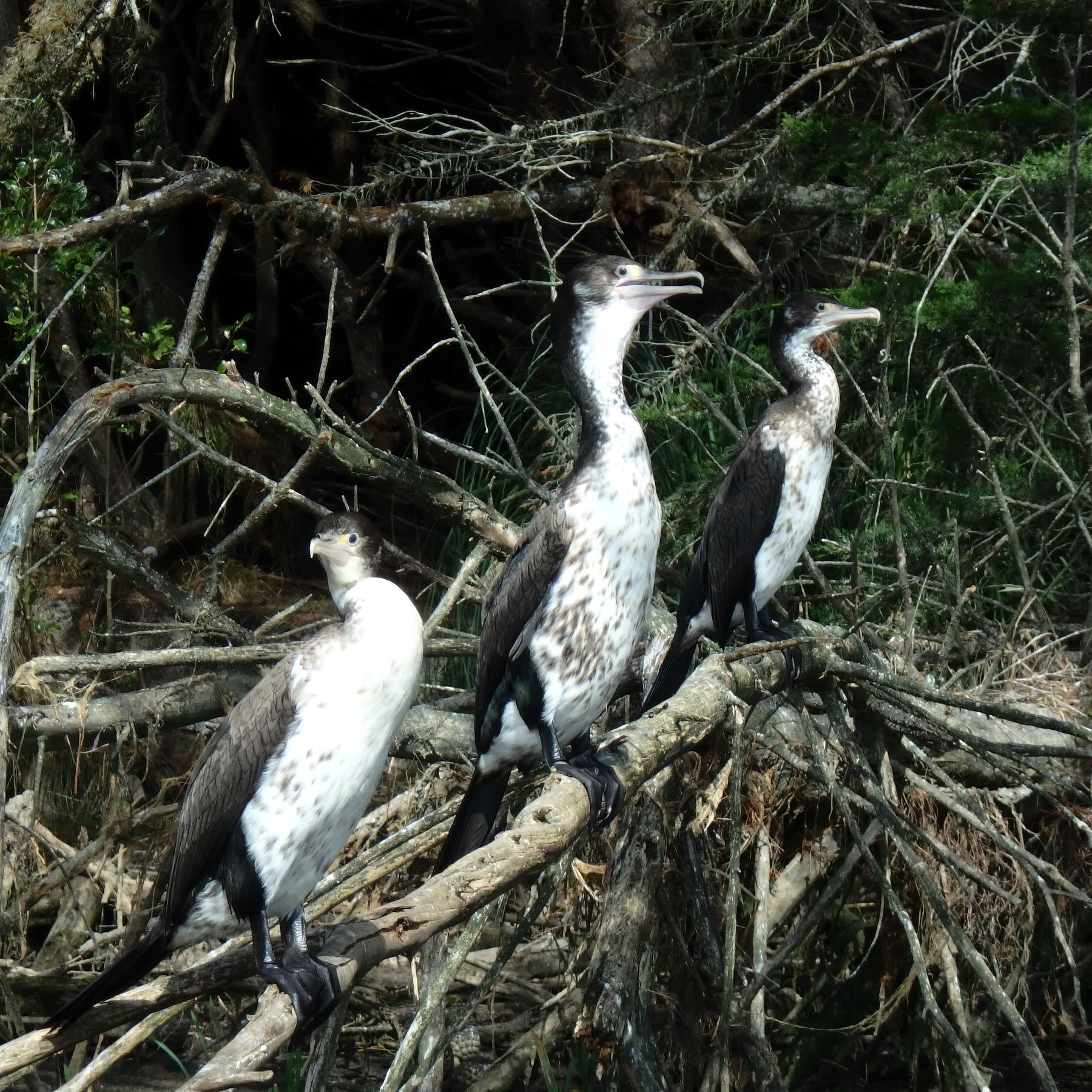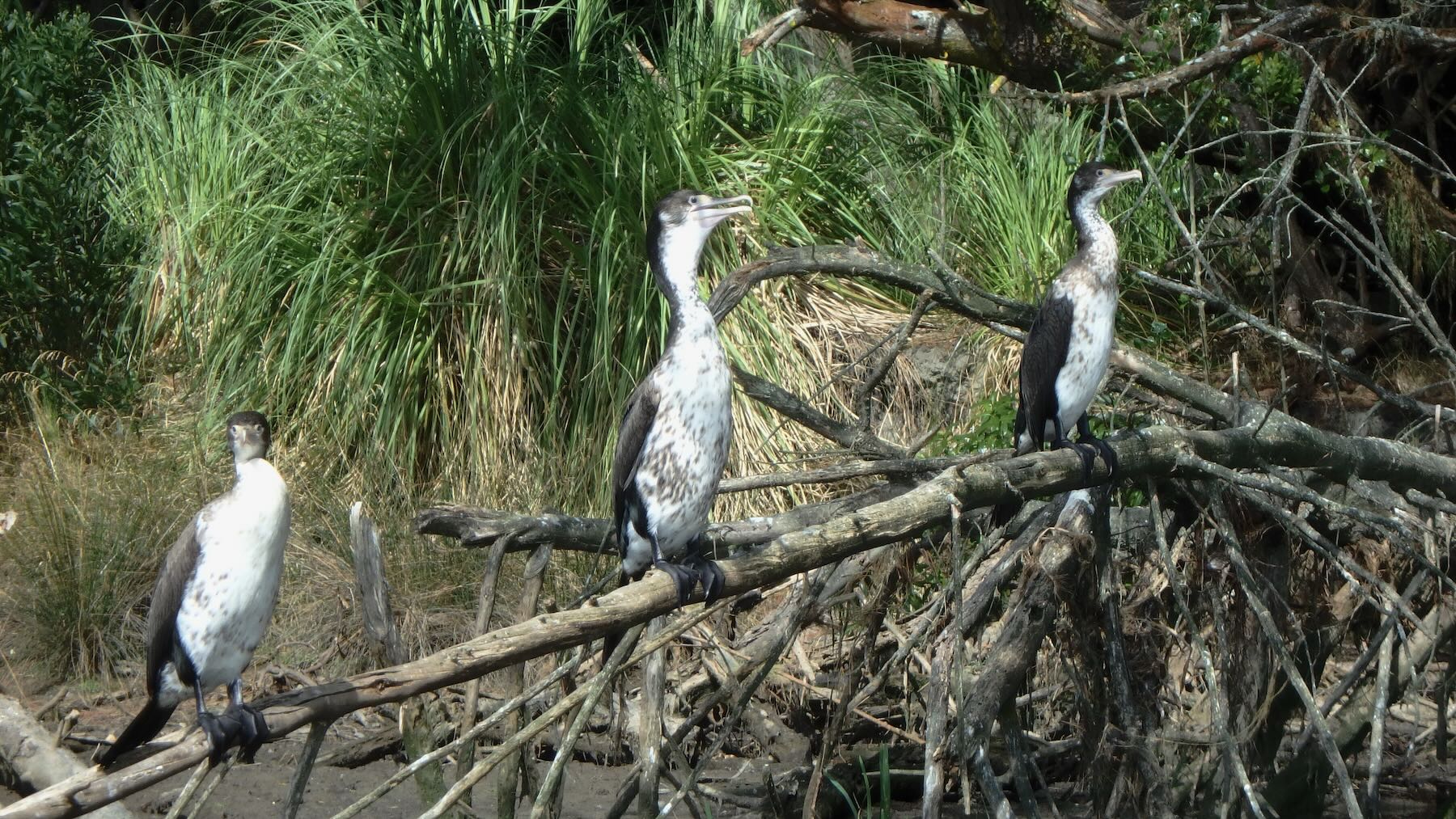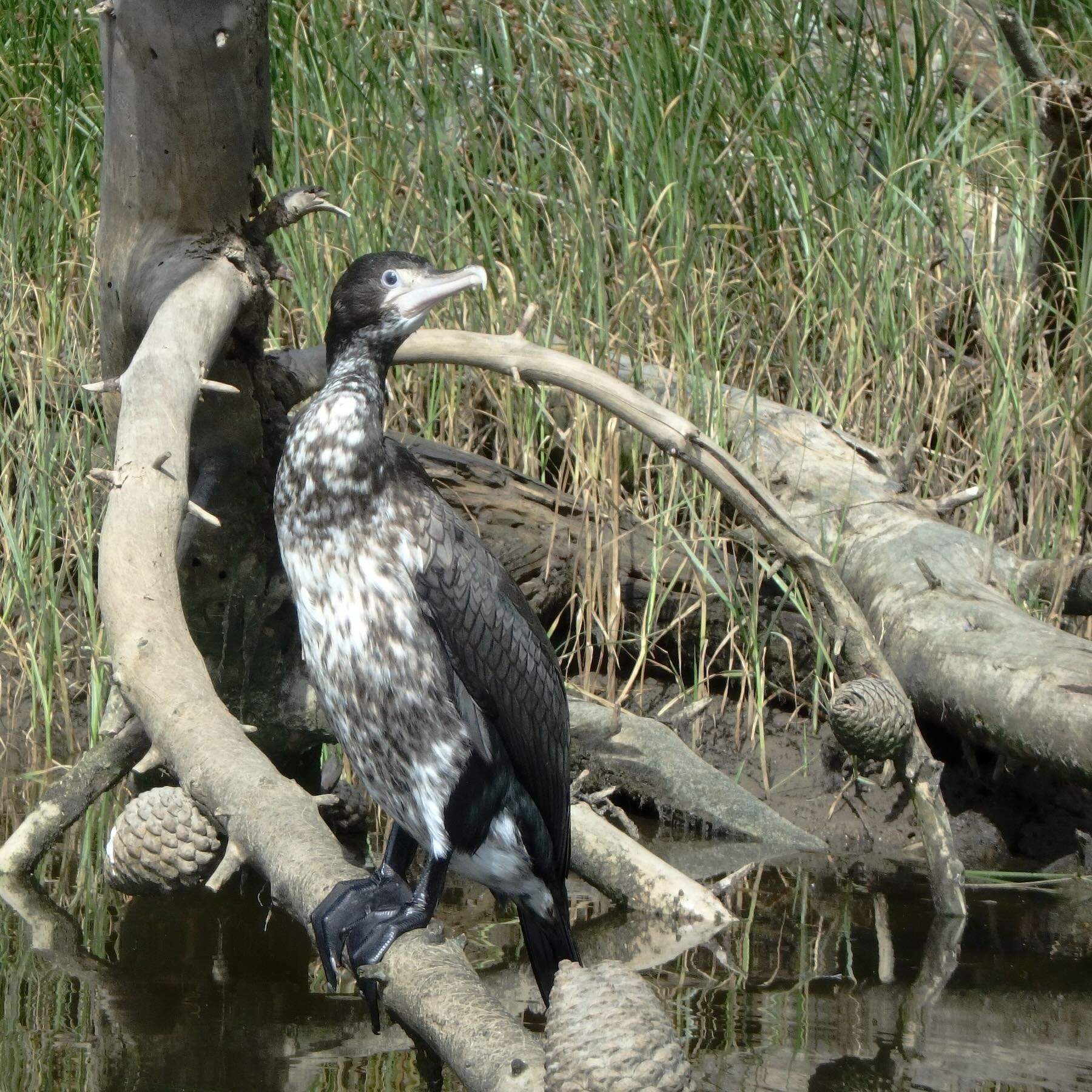 Update, 24 December 2022. This post originally just linked to another of my blogs, now defunct. I've move the post to here.
Replies